PERIOD
Monday 6 January – Sunday 19 January
WATER TEMP
AM 18.9'c average
PM 21.3'c average
WATER LEVELS
Water levels have been significantly fluctuating lately due to flow of water through the weir due to irrigation.
GOULBURN WEIR
The weir has been fishing well for redfin and the occasional golden perch. Small soft plastics with a jig spinner have been absolute dynamite. Often finding them in schools of 50+ at a time. They are hungry and have been chomping at most small lures that go past their nose. Although small, with the average size between 20 and 25 cm, they are great fun for the kids over the school holidays.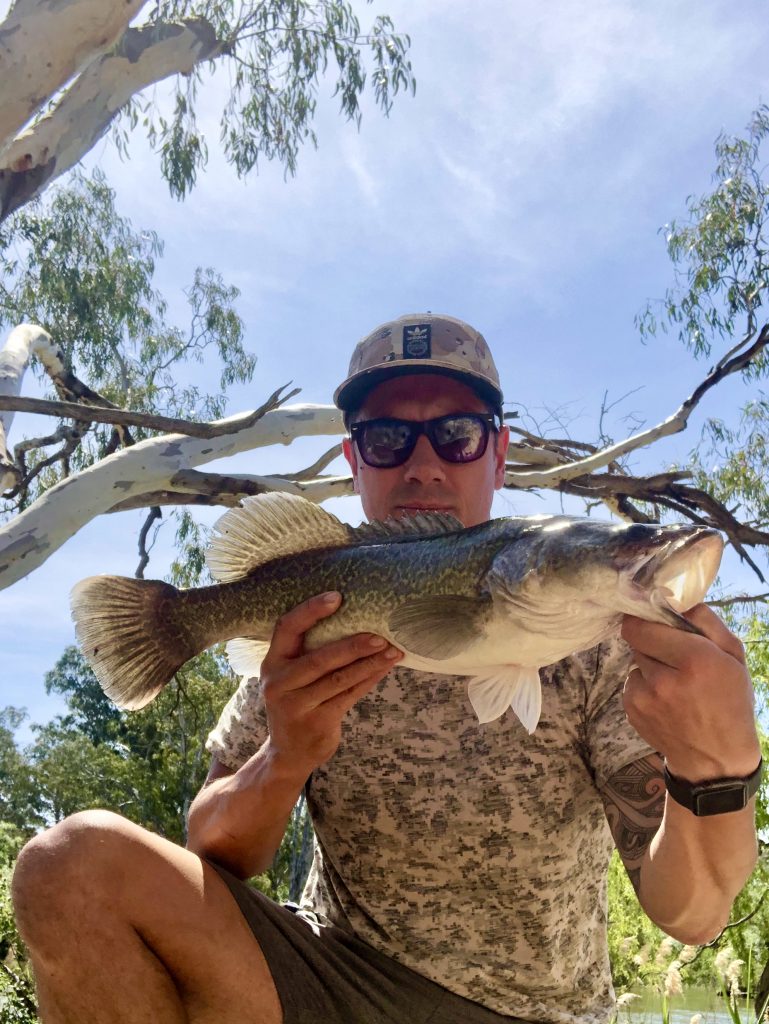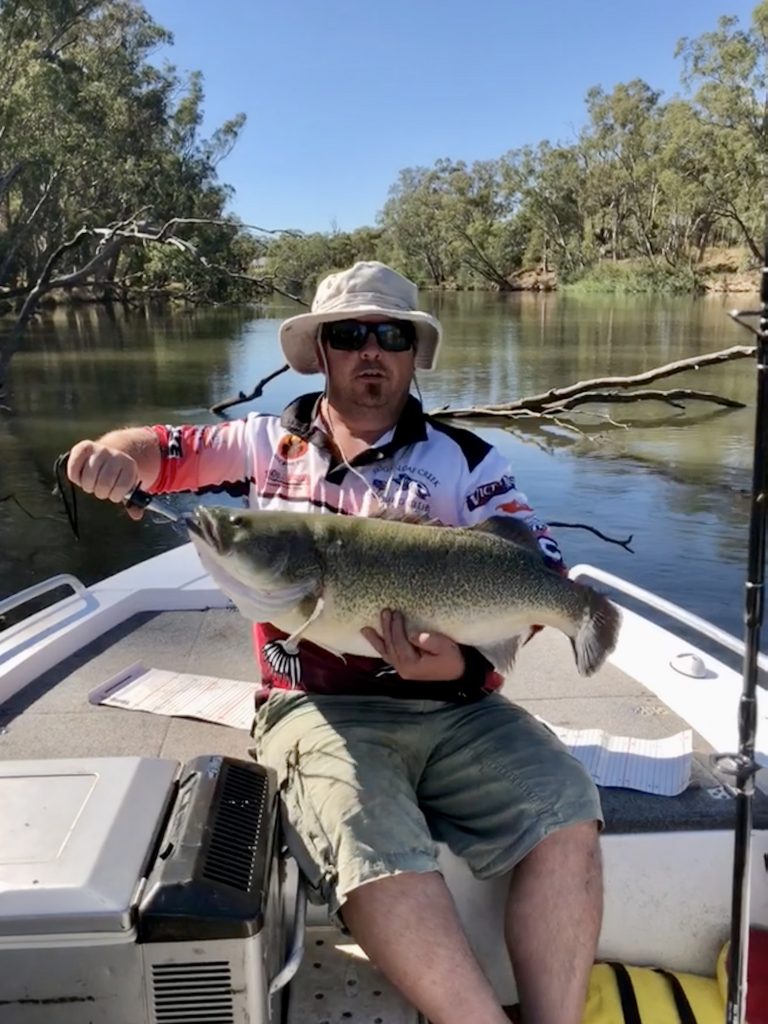 KIRWANS BRIDGE
Kirwans Bridge has been producing some good fish on underwater lure and surface fishing. Success has been found more around the reed beds and less on the exposed tree stumps. Reports on the average fish size have been between 50cm and 80cm all on lure.
LAKE NAGAMBIE
The lake has given up some great fish over the school holidays. Small redfin and nice golden perch have been caught right off the boardwalk. Casting small soft plastics and plastic nymphs into the underwater weed beds have been the go to combo for getting a hook up. Bait fishing up in the North West corner between Della Island and Teddy Bear Island has produced nice Murray cod in the 60 cm + size. There has been a heck of a lot of watercraft activity on the lake over the holidays and I still managed to hook a 63 cm Murray Cod on chicken with a jetski blasting up and down!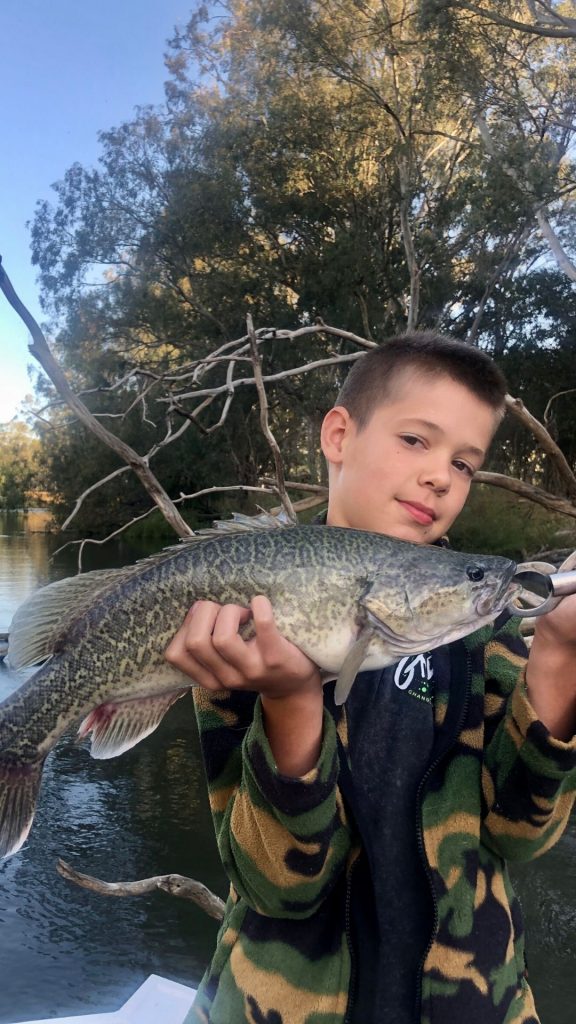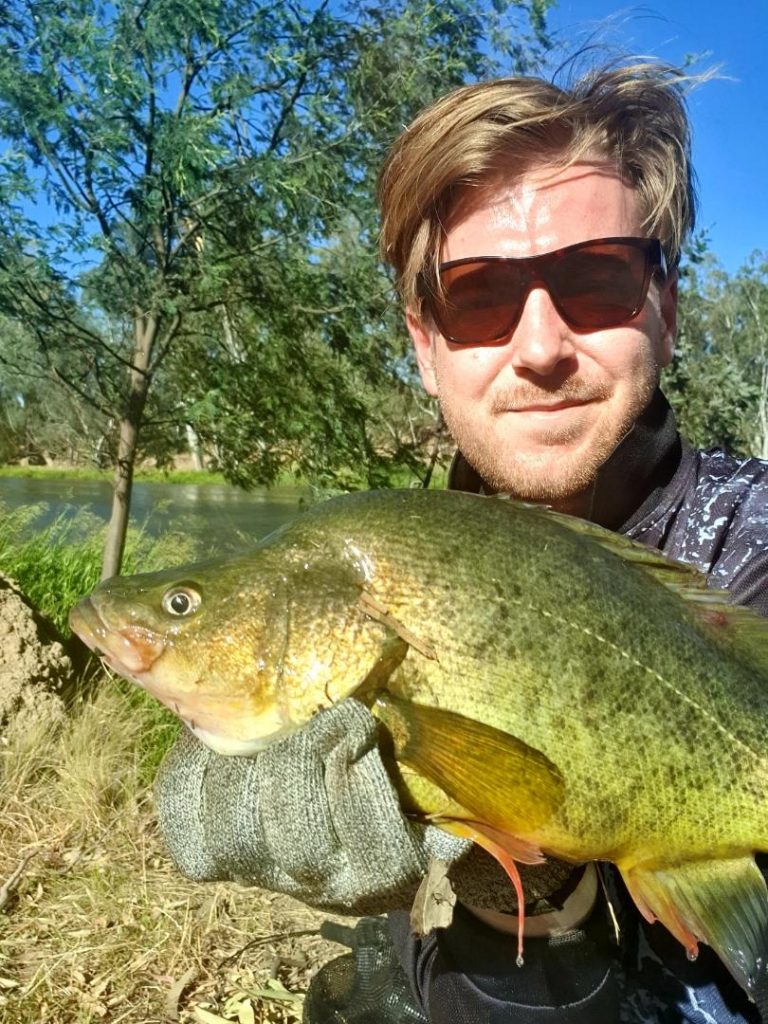 MITCHELLSTOWN
Should be nicknamed "Yellowtown" Murray Cod have been hard to hook up on this strip lately! The golden perch on the other hand have been on the bite! Tried and true techniques have been the go, casting spinnerbaits at tight structure. And fishing the golden hour has been the most successful for consistent hook ups.
HUGHES CREEK
Also known as the Hughes Creek Highway. The boat ramp at the Mitchelton Bridge has been getting a belting and most are opting to head up stream towards Hughes Creek. There are plenty of fish being caught from the pup's to the big dogs! Natural baits have been producing the best results – Earthworms and yabbies.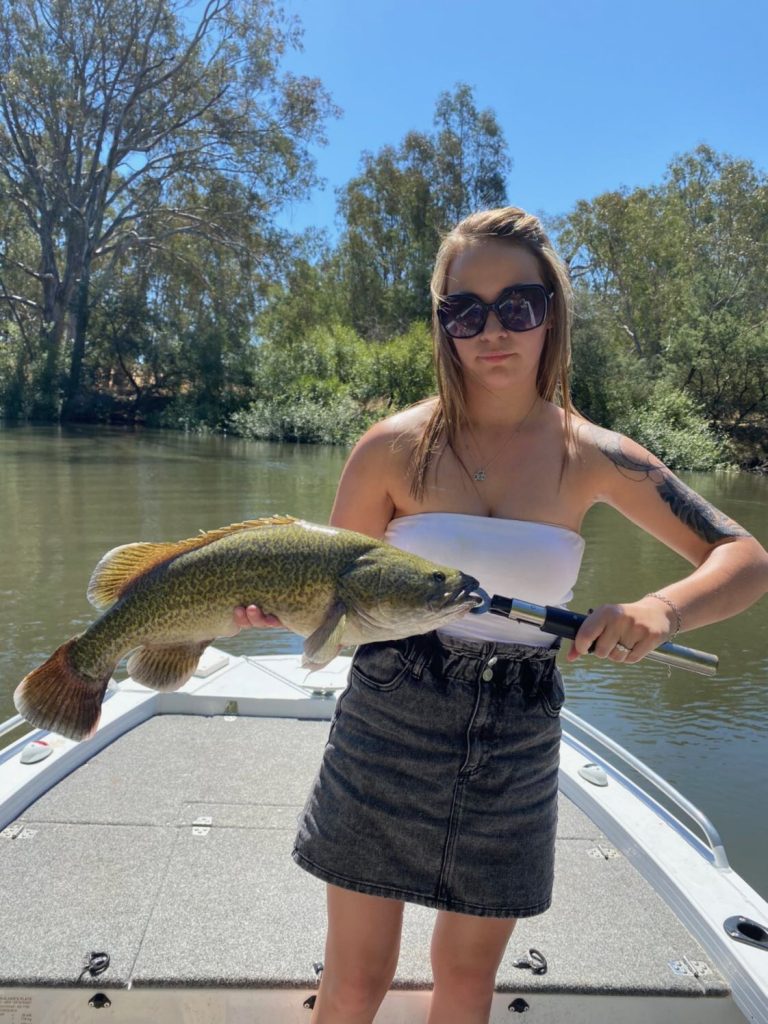 There is plenty of food on the water at the moment with the bug hatch and spawning bait fish. It is making for a pretty spectacular show with Cod and Carp breaking the surface to grab a quick bite.

Murchison has been fishing well too. Casting baits into the slack water pools that form off the side of the flow hold some great fish. The morning sessions fishing from the sand banks have been the go to!
It is a very hard season for Bardi Grubs. No tackle shops are selling them and chipping is producing very few for the laborious task.