GoFish Nagambie is a unique festival for the whole outdoor lifestyle industry. The Festival Hub is the daily meeting place for competitors, families and friends to gather for 4 days of shopping, education and entertainment.
The GoFish Nagambie Regional Boat Show offers a whole new approach and platform for the entire boating, marine and water sports sector. Featuring watercraft great and small, you can try before you buy, and test drive on the beautiful Nagambie Lakes.
A vibrant and interactive precinct highlighting everything you could ever need and want when it comes to camping and caravans.
The angler's dream! Featuring everything the fisho could want or need, with all of the major brands being represented at GoFish Nagambie be warned – you won't want to leave.
When it comes to 4×4 and the great outdoors, you name it, we'll have it. With some of the best brands and products and try before you buy, you'll be in absolute heaven.
The Lure Village is a zone created exclusively for lure makers to display and sell these amazing pieces of equipment and art.
The village will feature craftsman from across Australia selling and presenting their collections direct to the public.
Prepare to have your mouth water! A wide array of food and cooking products for the outdoor lifestyle enthusiast, with everything from gourmet food to local produce and plenty of local wines.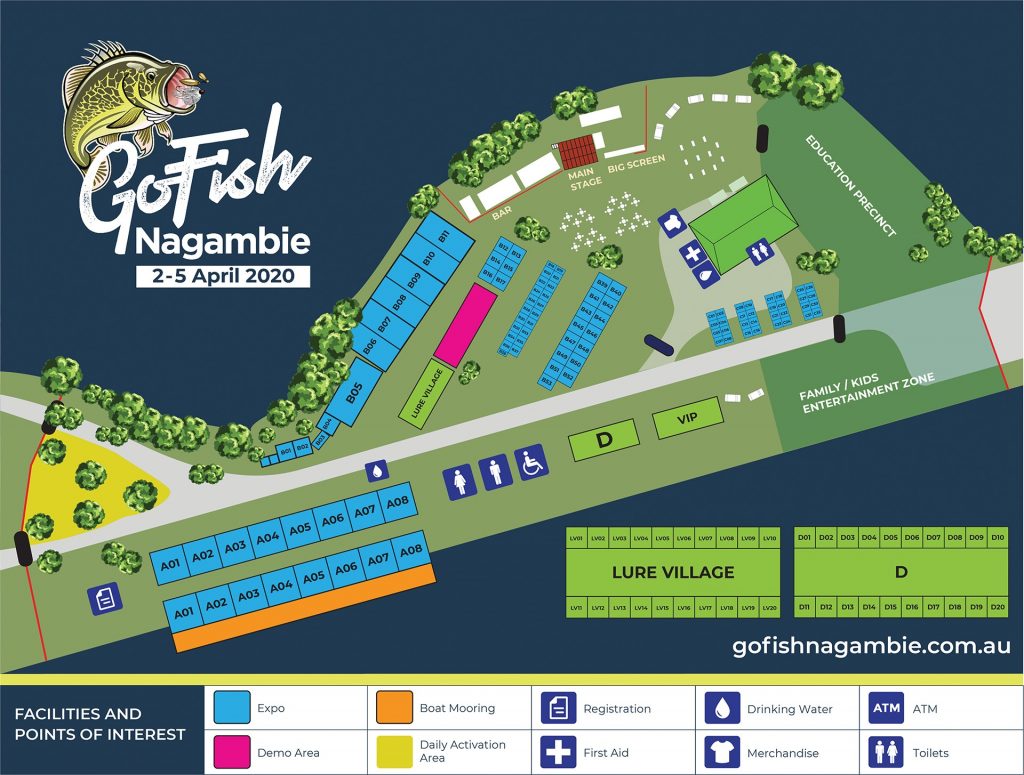 Opportunities for exhibitors Rewarding your investment.
Make immediate sales and generate leads

Build brand awareness both within your target market and new markets

Educate consumers about your product or services 

Build a database of prospective consumers 

Interact and engage with a diverse audience

Demonstrate the features and benefits of your product or service

Reach your market in a fun and interactive way

Consumers can test drive products and services including boats, kayaks, and more

Leverage GoFish Nagambie's additional promotional opportunities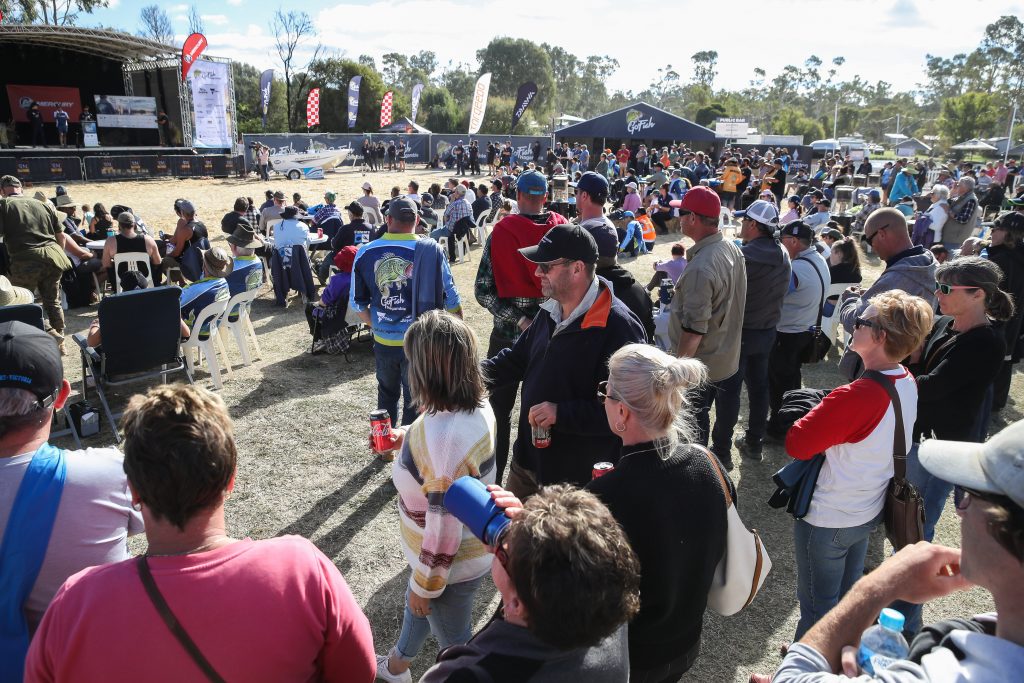 Don't let this be the one that got away!
or enquire via the form below
Exhibition / Sponsorship Enquiry