Hook onto a winner
GoFish Nagambie
25 – 28 March 2021.
Give yourself the edge and sign-up to our e-news. You'll get access to pre-sales, tips on hooking that BIG cod and more fishing content than you could ever hope for.
GoFish Nagambie 2021!
It's more than just a fishing competition,
it's a fishing festival.
The biggest fresh water fishing competition in Australia is back in 2021.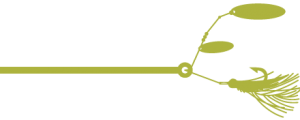 Everybody has the chance to win at GoFish Nagambie. We have prizes for everyone, whether you pull in a monster cod or no fish at all.
The GoFish Nagmabie Festival is the perfect gathering place for fishos, families and friends to gather, relax and chill-out. A place full of great gear, great yarns, great laughs and great entertainment.
Nagambie. It's close to everything and everywhere. Take a look.
Sign up to our news reel